A stay that connects to the Nature
& Our Resort
Brief
Netravathi Resort
Spread across a 50 acres lush green area landscaped to perfection, we offer a space that provides luxury in nature. In the busy schedule, we often forget the joy of being with our loved ones in a peaceful and quaint environment. Netravathi Resort, located near Uppinangady, provides an ideal place for a day's outing or a weekend getaway to spend time with your families and friends over greenery.
 Netravathi Resort is founded by Mr. Madhava, Director, and Founder of Suntech Infrastructure India Pvt. Ltd Mangalore on February 18, 2019.
All our rooms here are designed to give you an extra-ordinary experience in comfort, luxury and the most modern facilities created to match every traveler's need. Every room is equipped with a phone, wi-fi, electronic safe, well-furnished bathrooms and room service with a splendid view of the river Netravathi, landscaped garden, and beautiful scenery.
The resort has a spacious restaurant that serves varieties of cuisines. The conference hall at the resort is ideal for hosting private as well as corporate events. Here, our external event management partner help us to  organize your events and make them a wondrous success.
Our resort lies on National Highway 75 which connects Mangaluru to Bengaluru. If you are planning for a tour to Subramanya and Dharmasthala then our resort will be the most convenient and comfortable one for stay. There are frequent buses and taxi services from our resort to all the popular places nearby. The nearest railway station is Puttur Railway station which is located at a distance of 12 km and the nearest airport is Mangalore International airport which is 55 km away.
Accommodations & Your Stay
Our resort has several rooms designed to be in harmony with nature, they are bound to take you to a mystical distant place.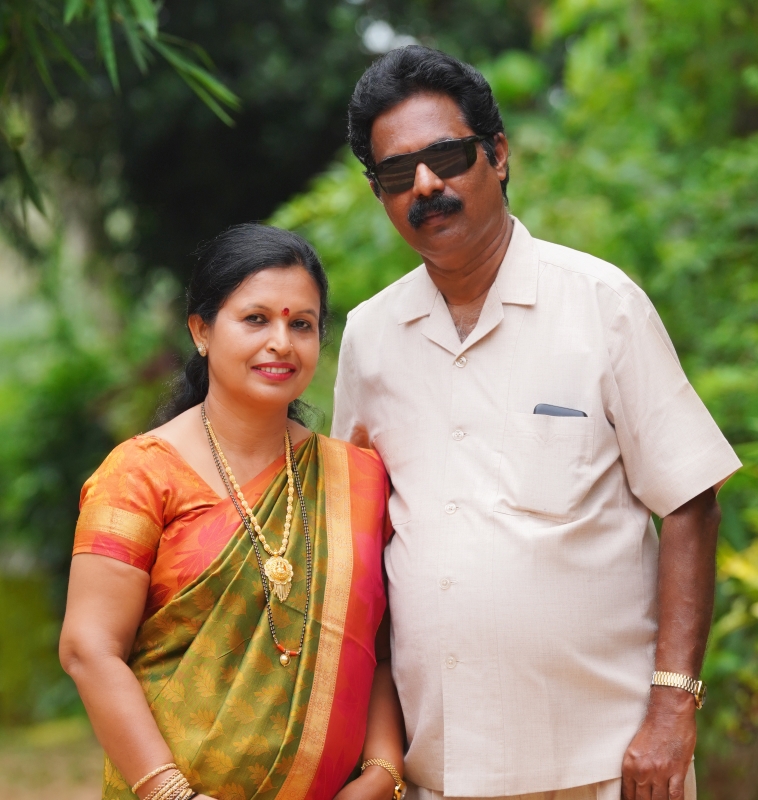 Founder
Mr. Madhava
Mr. Madhava is a reputed contractor for MNC services, and the founder of Suntech Infrastructure India Pvt, Ltd. He is an engineering graduate and has 30 years of experience in the fields of Infrastructure, hotels and real estate. He has built a reputation throughout the country and is well known for his good works to society. He and his wife Mrs. Sheelavathi had an overwhelming desire to build a vacation home in Dakshina Kannada, as per their ideas Netravathi Resort came into existence on 18 February 2019! The resort's main purpose is to provide relaxation and entertainment, as well as lodging, meals and other necessary amenities. 

Netravathi River View
Through our resort you can witness the magnificent view of the Netravathi River.

24 Hours Checkout
We have no time – limits on the visitors' checkout time at our resort.

Free Wi-Fi
Free wi-fi to stay in touch with the happenings of the world.

AC
Each space has an AC which provides an excellent ambience on all weather.
Television
All our rooms are well fitted with LED television with popular channels.

Complimentary breakfast
On your stay in our resort, you will be given complimentary breakfast.

Multi-Cuisine Restaurant
Our restaurant will satisfy your taste buds during your stay in our resort.

Dining Hall
Dining halls to have your food privately with your family, friends or colleagues.

24 hour hot water supply
All the bathrooms are fitted with Water Geyser.

Washroom Facilities
We have separate washrooms for the convenience of male and female visitors.

Parking Available
A huge parking area which accommodates between 200-300 cars.

Security Cameras
Our resort surroundings are vigilantly monitored by security cameras for safety and security.
and more
Accommodation for accompanying drivers
 The drivers will be given separate rooms to stay along with your package.
Visit Netravathi Resorts
Enjoy the serene nature and culture!
The resort has a corridor running around the building  and a greenery where the resident birds sing for your pleasure day ahead.